There is a lot of talk about new brands, signs that are different from everything we are used to and that should be the new frontier of brand protection … too bad that they often remain a mysterious object, like the position mark, which would seem interesting but often it is not very clear what it is. Let's try to explain!
The Position Mark
Position marks are trademarks consisting of the specific way in which the mark is placed on or affixed to the product.
Ah, well, you say! So is it enough that you place any sign or symbol on a specific portion of an object to get a monopoly on that placement?
Not exactly.
First of all, we have to remember that the position marks, just like all the other types of marks, must have a distinctive character, that is they must allow the consumer to identify the mark as coming from a specific company.
This requirement helps us to understand how everything that is not original enough cannot fall into the protection of this specific brand. Also, in this case the Court of Justice (C-25/05) helps us to understand what are the prerequisites of protection.
"Average consumers are not in the habit of making assumptions about the origin of products on the basis of their shape or the shape of their packaging in the absence of any graphic or word element, and it could therefore prove more difficult to establish distinctiveness in relation to such a three-dimensional mark than in relation to a word or figurative. In those circumstances, only a mark which departs significantly from the norm or customs of the sector and thereby fulfils its essential function of indicating origin is not devoid of any distinctive character".
Example of a position mark that has not been registered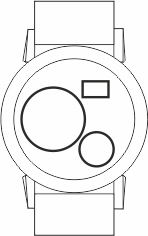 For instance, in this case , in which the applicant wanted the registration as a mark of the "position of the circular and rectangular fields on a watch face", the Court (T-152/04, September 14 2009) considered that the mark was not distinguishable from the form or design of the product itself and that the positioned elements were not substantially different from other designs on the market.
Example of a position mark that has been registered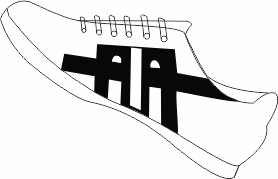 In this case, instead, (EU trademark n. 13755244, registered on July 17, 2015) the European Union Intellectual Property Office (EUIPO) accepted the application of a position mark, descripted as follows: " the trademark is a position mark. It consists of a figurative element placed on the outer surface of the upper part of a shoe, extending lengthwise from the centre of the cuff of the shoe down to the sole. The dotted line shows the position of the trademark on the show, and does not form part of the trademark"
The conclusion is always the same: be creative and differentiate yourself as much as possible from what is already present on the market 😊